Sometimes it can get sickening thinking of when we will receive the vaccine or when will the pandemic end. But sometimes, you can't help to try and put a smile on peoples faces whether it be on social media or even in real life.
You know the pandemic is bad when you suddenly see a T-Rex gets vaccinated
Jokes aside, Kenny Sia who is an entrepreneur and a blogger had dressed up in the inflatable T-Rex costume when getting vaccinated in Borneo Convention Centre Kuching (BCCK), Sarawak.
It's a sight to see as some people are trying their best to keep everyone smiling after having been stuck at home and all worried thanks to this pandemic.
Let's see how the dinosaur got its vaccine shot
The dinosaur was spotted, and it seems like it followed the rules really well. It followed the SOPs and waited patiently for its turn.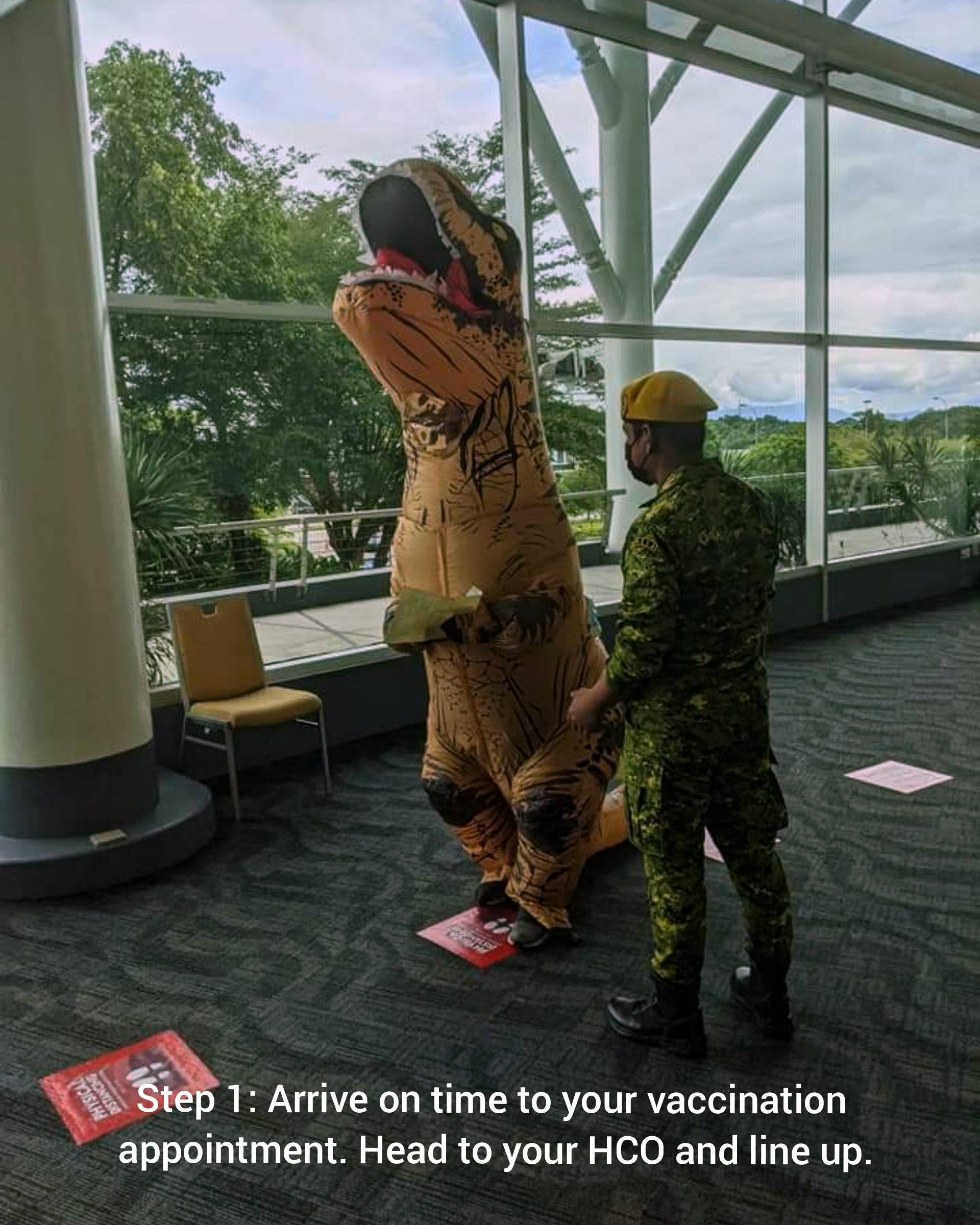 Image via @BCCKSarawak (Twitter)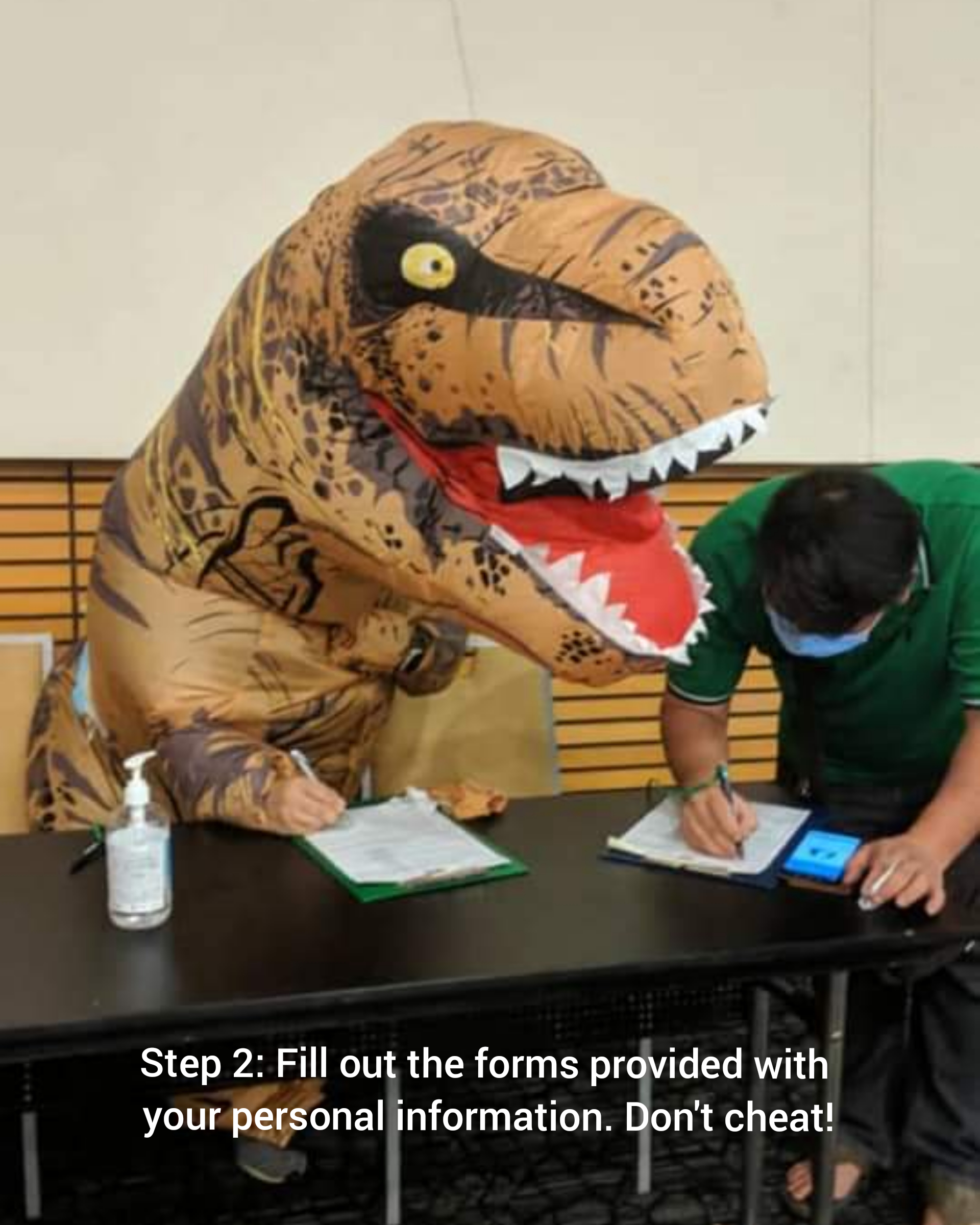 Image via @BCCKSarawak (Twitter)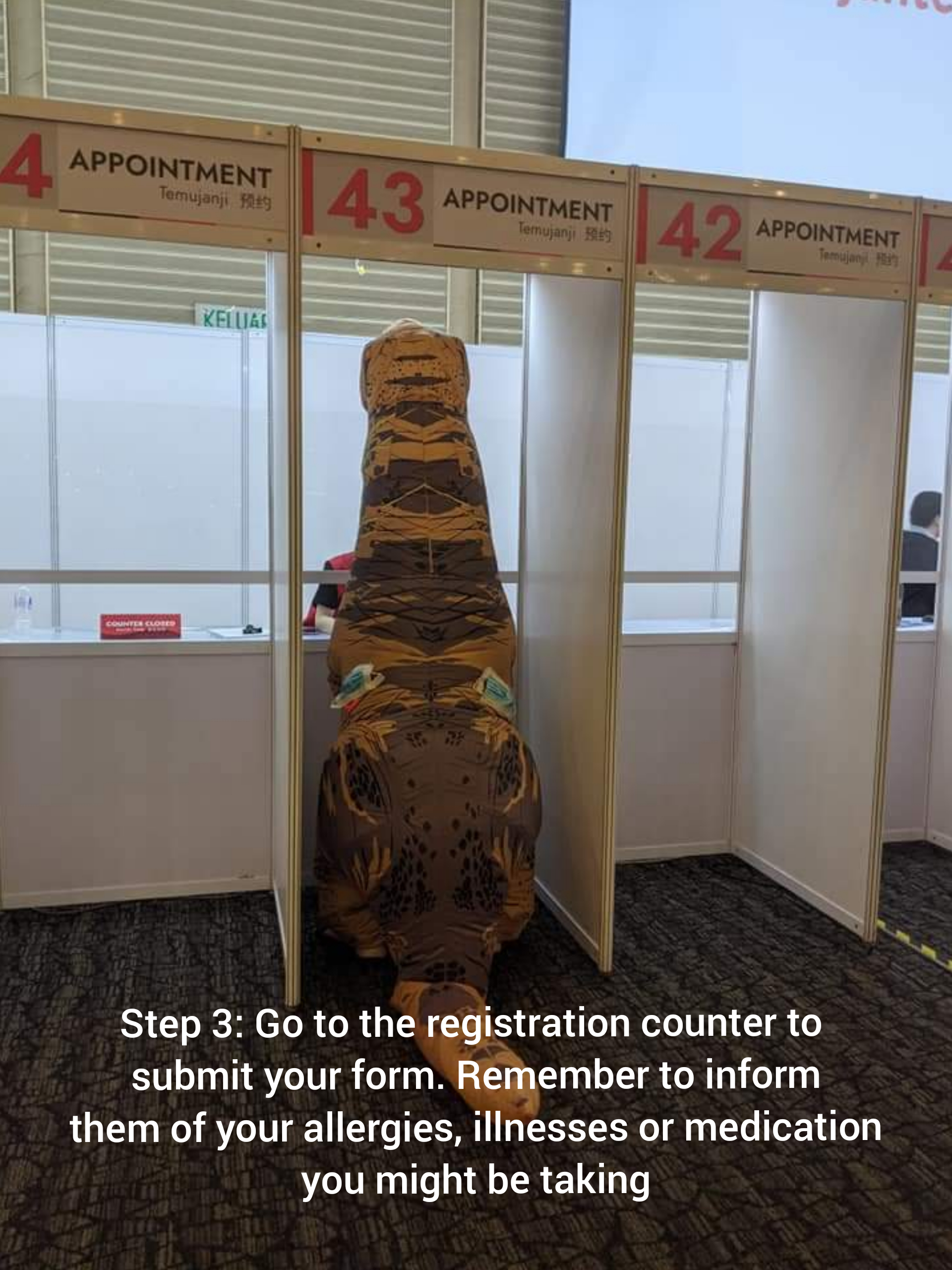 Image via @BCCKSarawak (Twitter)
See, a dinosaur can sit patiently in line for a vaccination, why can't you?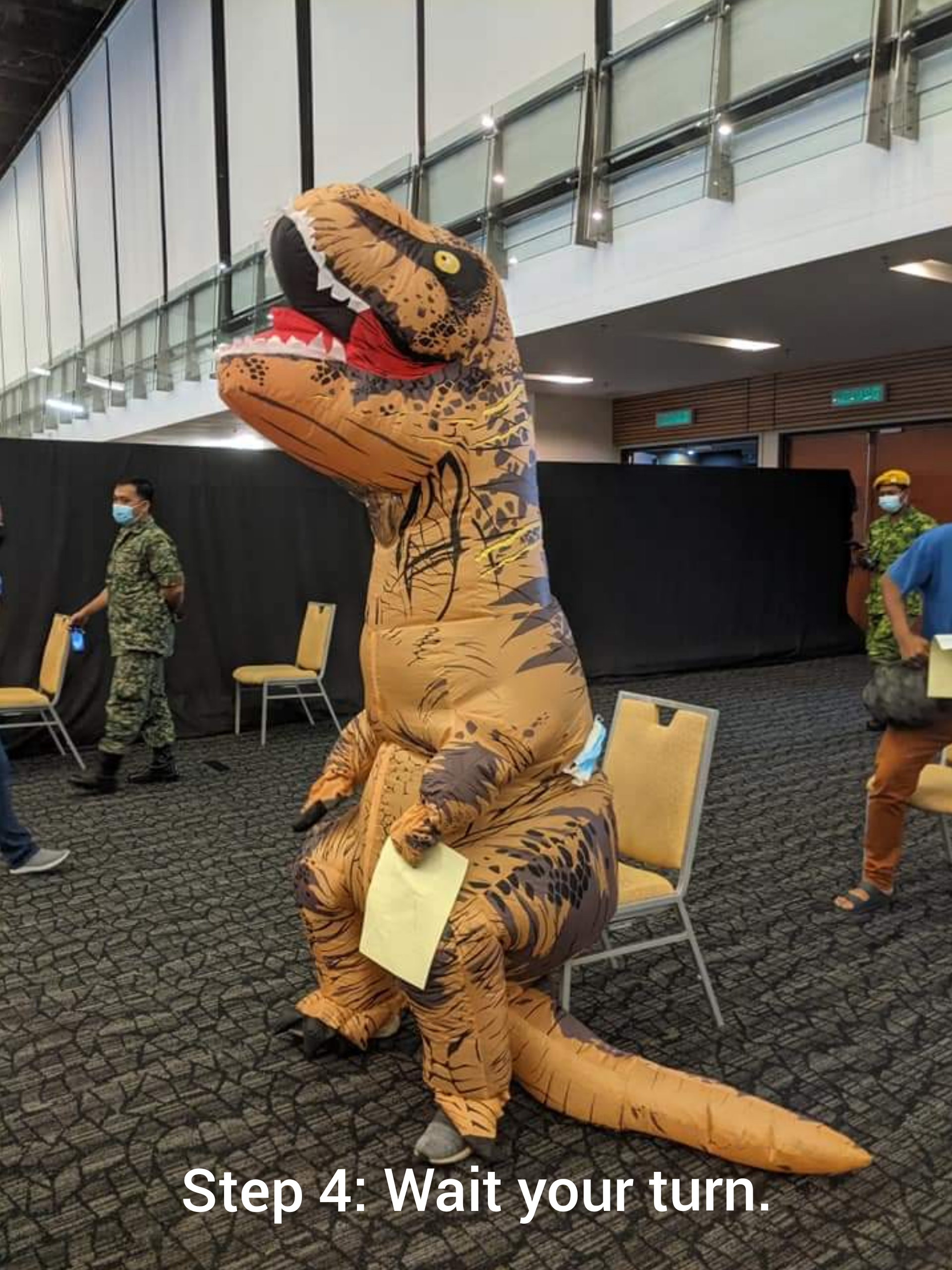 Image via @BCCKSarawak (Twitter)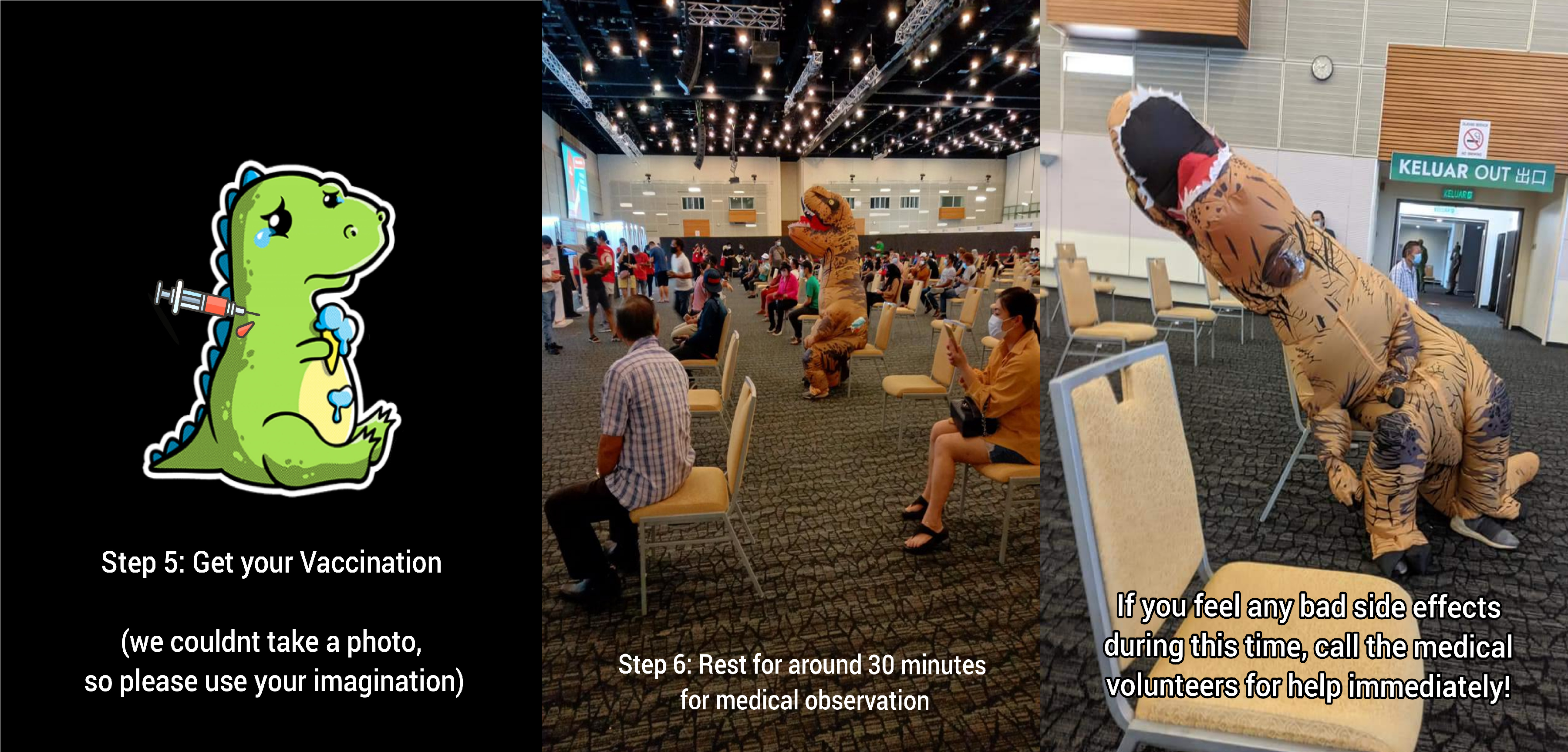 Image via @BCCKSarawak (Twitter)
And last but not least, don't forget the mandatory "I'm Vaccinated" photo at the photobooth to show to the public that you've done your part!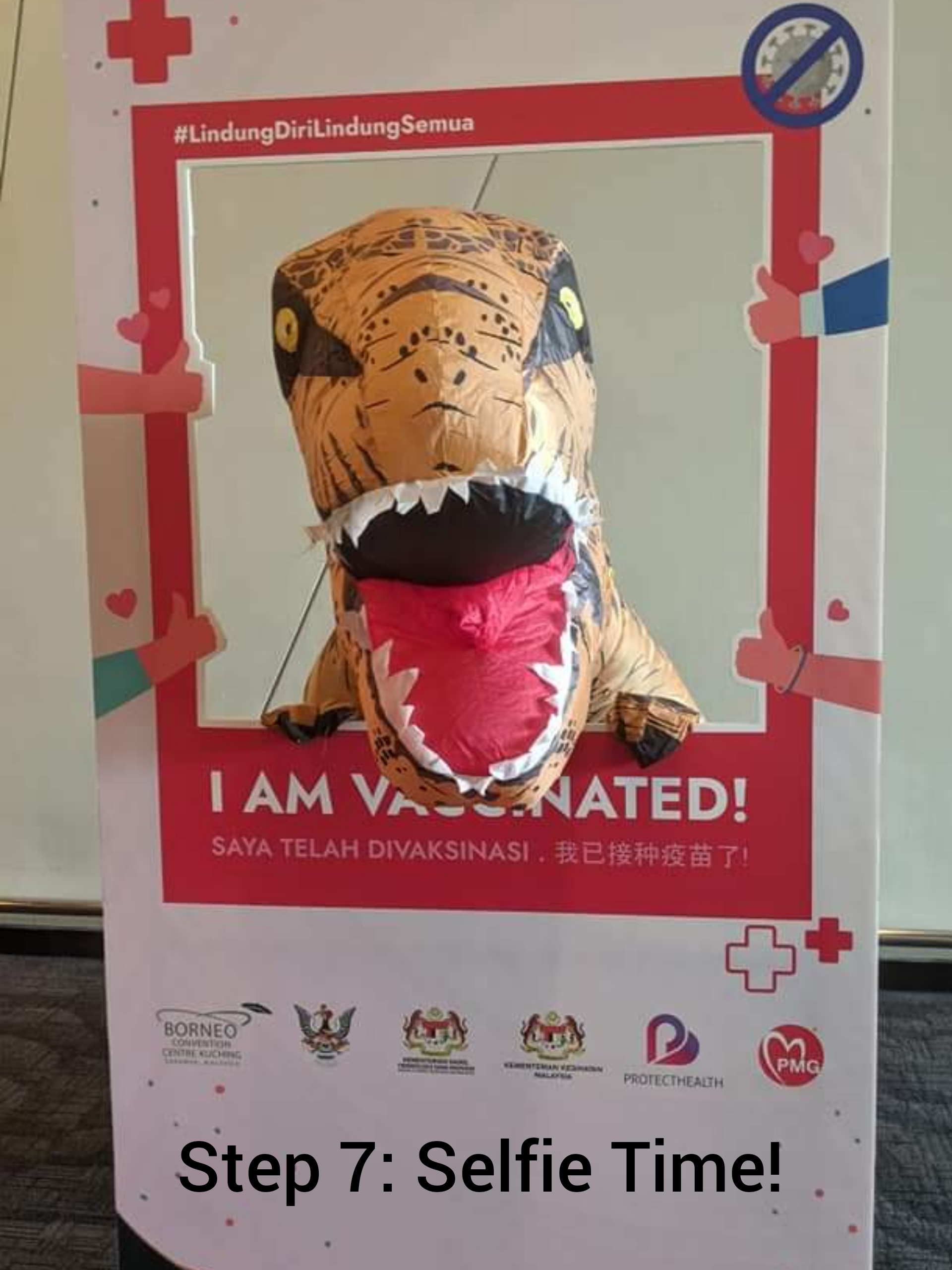 Image via @BCCKSarawak (Twitter)
Bonus time, after vaccination and feeling a bit hungry? The dinosaur stopped by the BCCK Food Market which was at Level 1 of the parking area to get some snacks.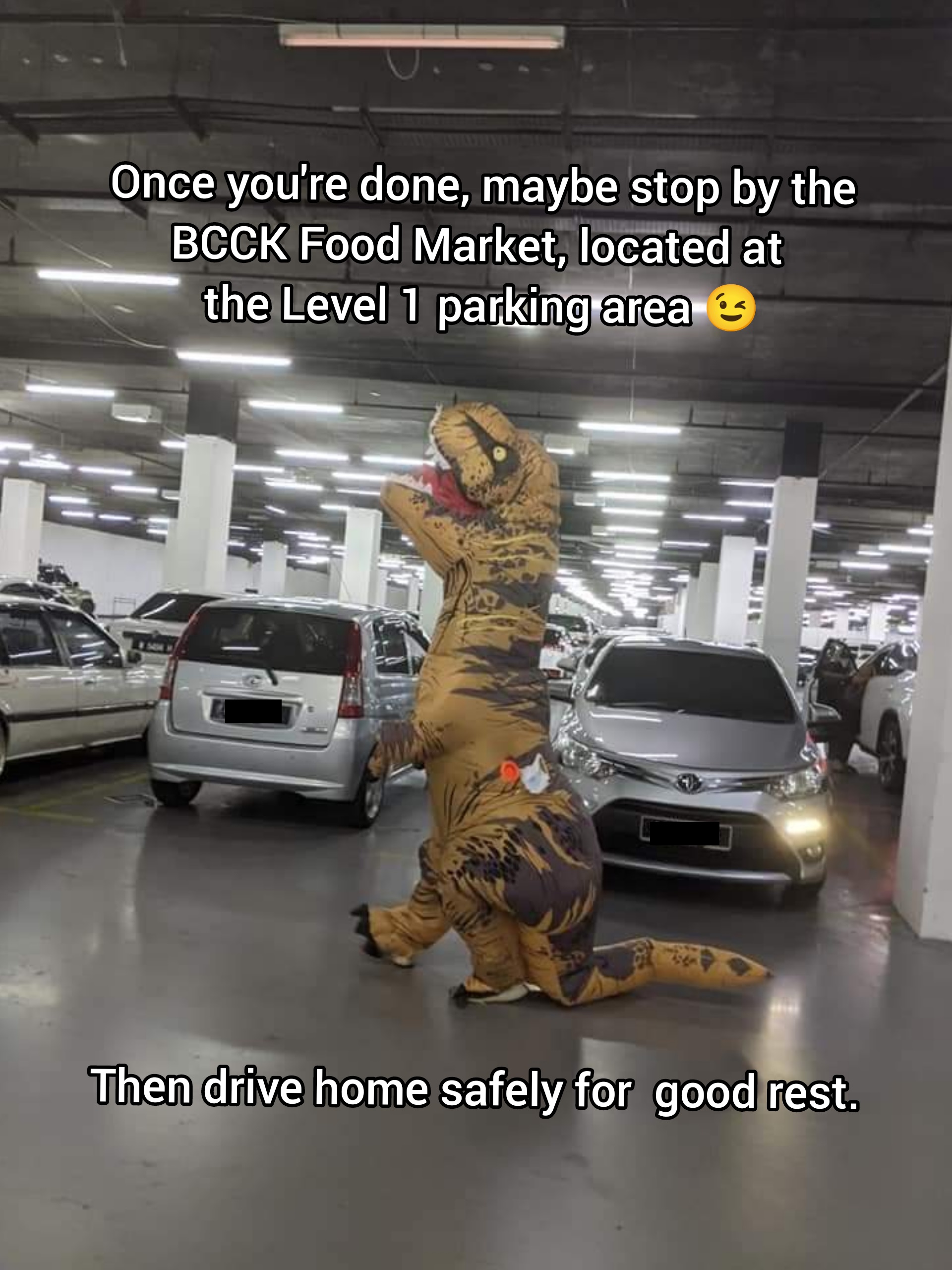 Image via @BCCKSarawak (Twitter)
It's always fun to see things like this in the public as it encourages everyone to be positive and it would encourage everyone to not be afraid of the vaccine.
Was Kenny wearing a mask under the costume?
Of course, he was. Can't be seen out in public without a mask, right? Plus, BCCK had advised future vaccination guests to come as humans for maximum comfort.
Wanna watch his Dinosaur adventure to the vaccination centre? Check out the view below!
Meanwhile, here are some other sights of people getting vaccinated around Malaysia.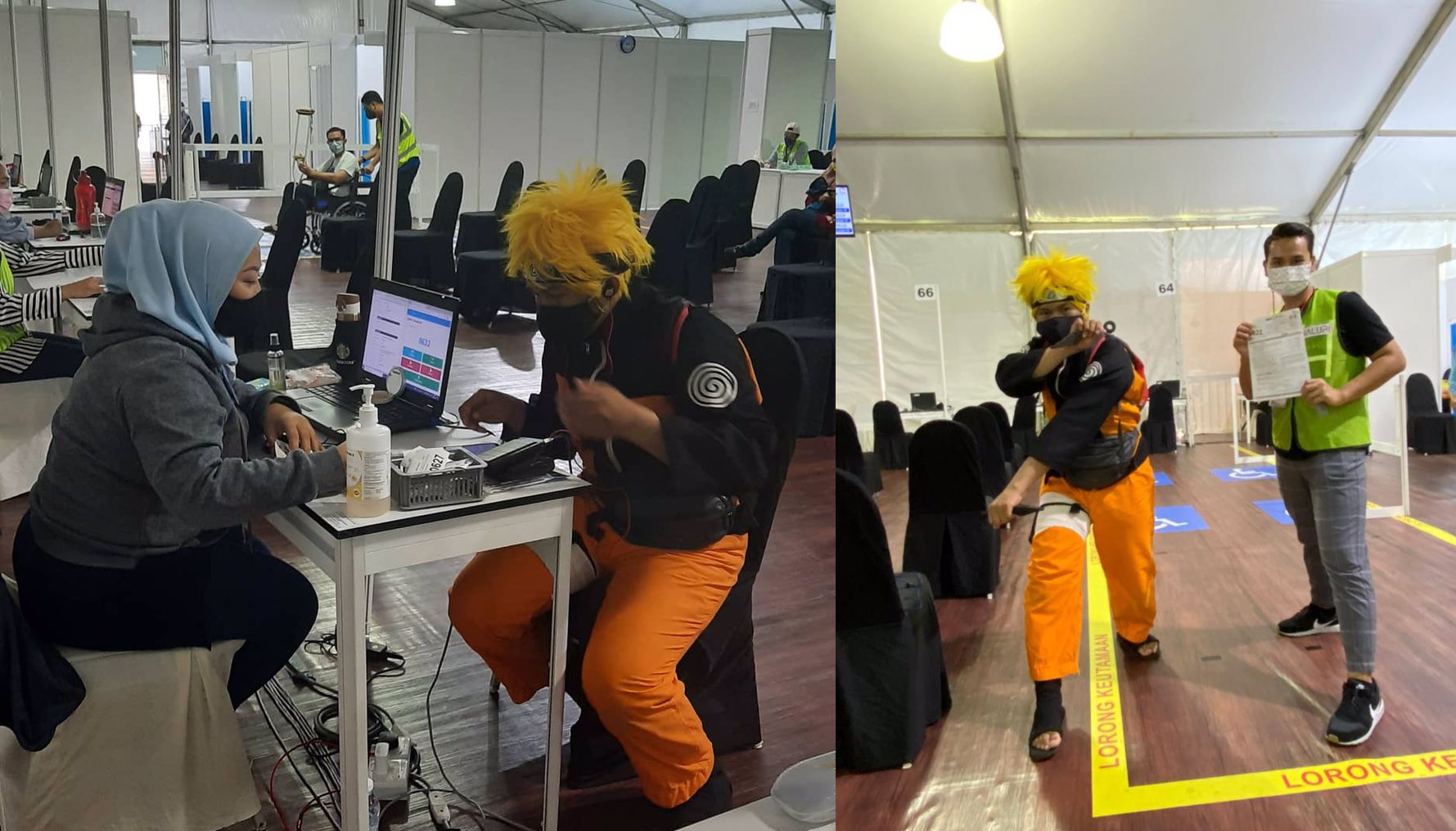 Image via @Sadwnsmt (Twitter)
Naruto was spotted getting his vaccine at the Bukit Jalil PPV stadium (Hopefully he didn't use his shadow clone jutsu if not there will be a lot of Naruto's to vaccinate).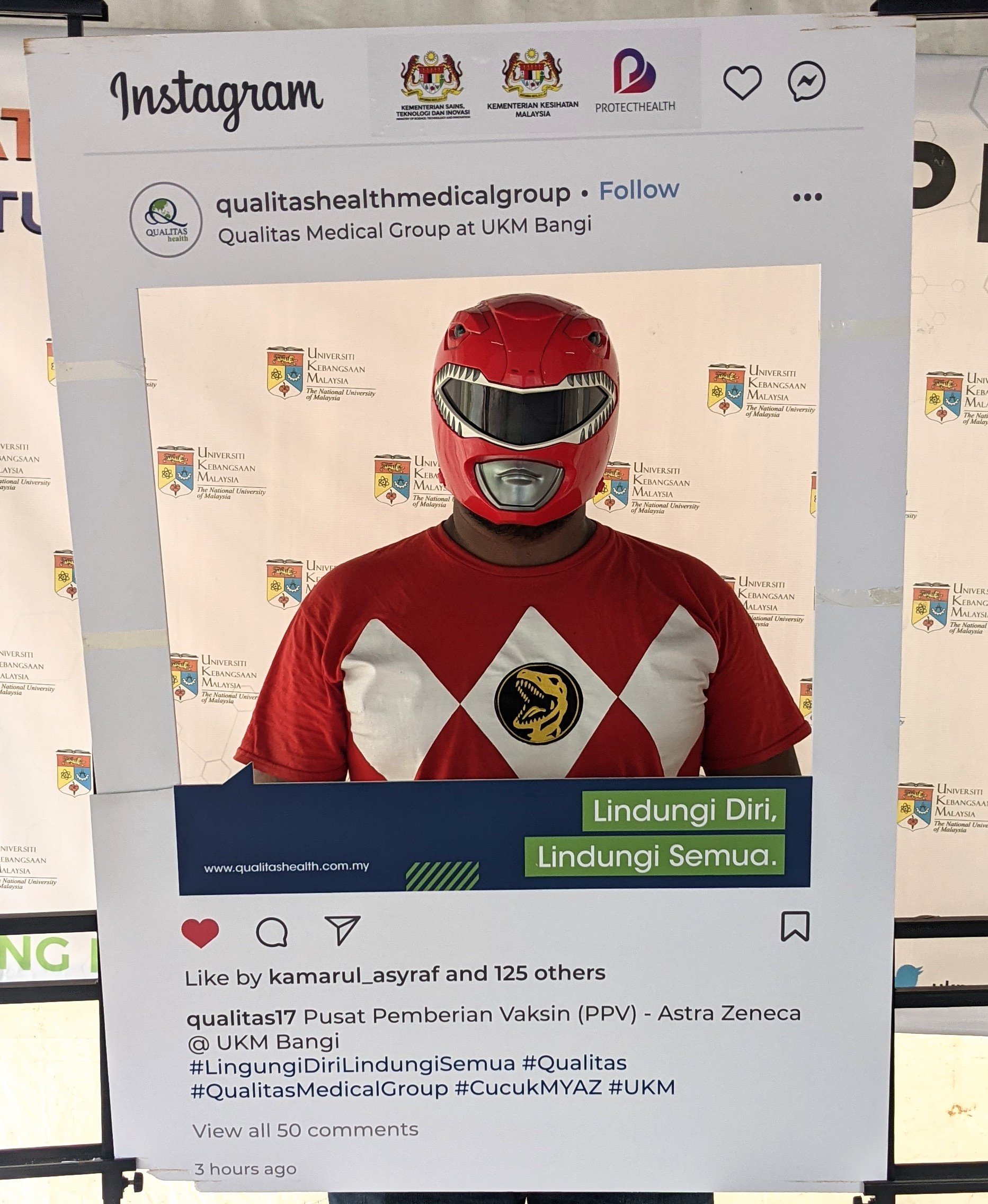 Image via @shafiqmazlan94 (Twitter)
The red power ranger even stopped by UKM Bangi for his jab.
I now wonder if others will start dressing up for the fun of it? At least we'll have some entertaining sights to see while getting vaccinated! What do you think of this? Let us know in the comments!
Credit to Mothership and Social Media for the resources.

FOMO much? Follow our Facebook and Instagram for more updates.