Home Minister Hamzah Zainuddin sternly warns the foreigners who were involved in the 'mass gathering' to perform their Aidiladha prayers, yesterday, might be deported.
Despite the allowed number of worshippers by the Penang Islamic Religious Council (MAINPP), they gathered outside a mosque in Juru, Penang in conjunction with the Aidiladha prayers. A video of the foreign nationals' irresponsible actions, went viral and induces public rage.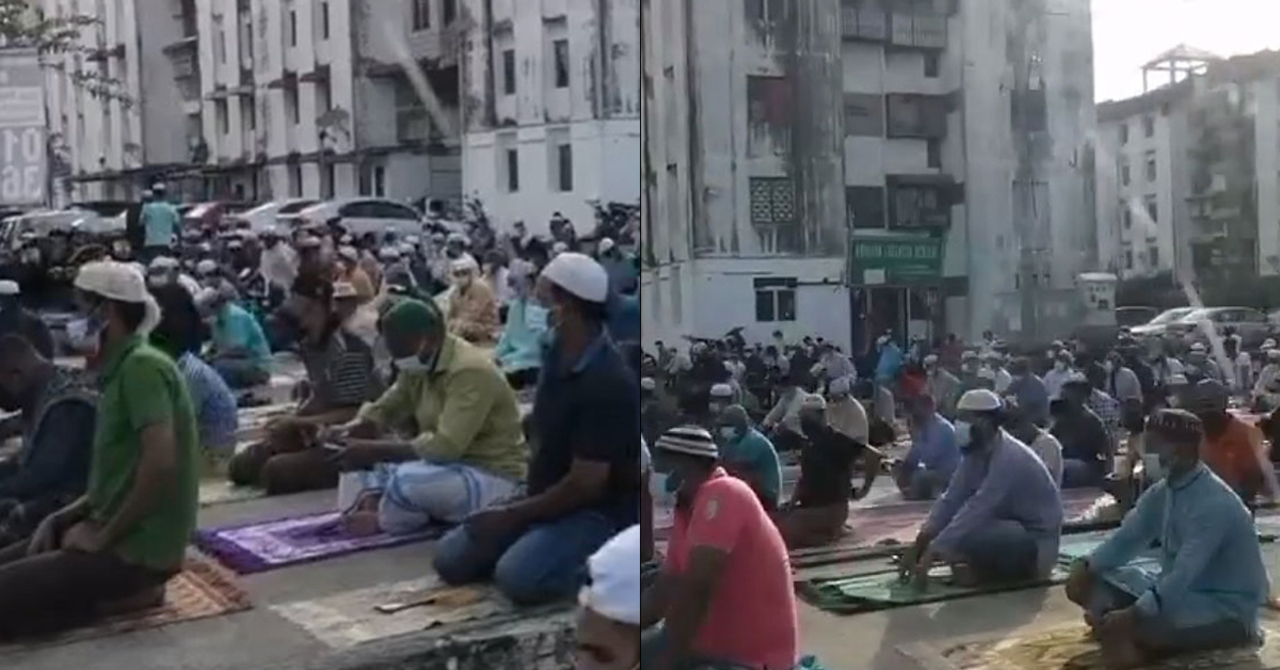 Image via: SAYS
In light to this matter, Penang police chief, Mohd Shuhaily Mohd Zain stated his apology for not being able to refrain this incident from happening. He also added that police had launched a probe to further investigate this incident.
Meanwhile, Hamzah Zainuddin pleaded the people not to racialize this issue to avoid stir in public peace. He urged the Penang police chief to provide a detailed report on the incident and responsible police personnel to over the SOP violation.
As Penang is now under Phase 2 of the national recovery plan, the Penang Islamic Religious Council restricted not more than 150 people to gather state and district mosques, 100 at kariah mosques and 50 at surau.
Failure to act in compliance with the set SOP had led to the launch of investigation and risk of deportation on the immigrants.
Credits to SAYS for the snapshot of the video.
FOMO much? Follow our Facebook and Instagram for more updates.