Some people enjoy swimming as the water can be very calming and helps them clear their mind and others also would find heights as something thrilling (well not all, lot of us don't want to fall to our death).
Recently, an apartment complex in southwest London's Nine Elms neighbourhood had introduced their new Sky Pool which spans 25 meters long across the two 10 story residential buildings.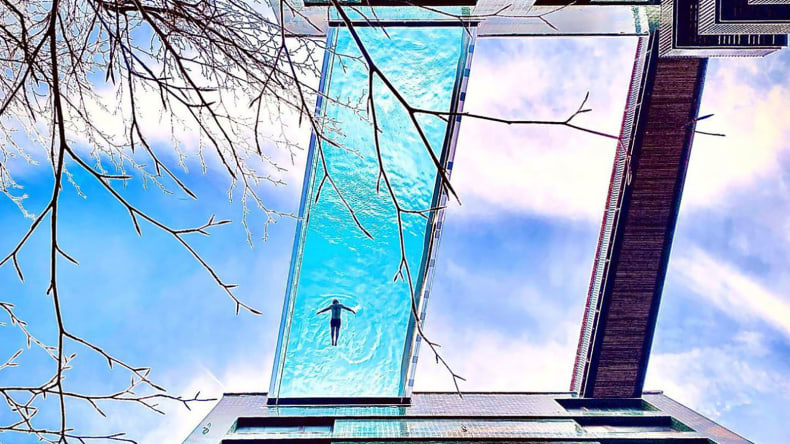 Image via CNN
Do note though, the public can't simply travel here and freely use the pool as it is open to only the residents of the apartment complex.
The pool is currently the largest freestanding acrylic pool in the world. It is also dubbed as the showpiece of the EcoWorld Ballymore's new Embassy Gardens development.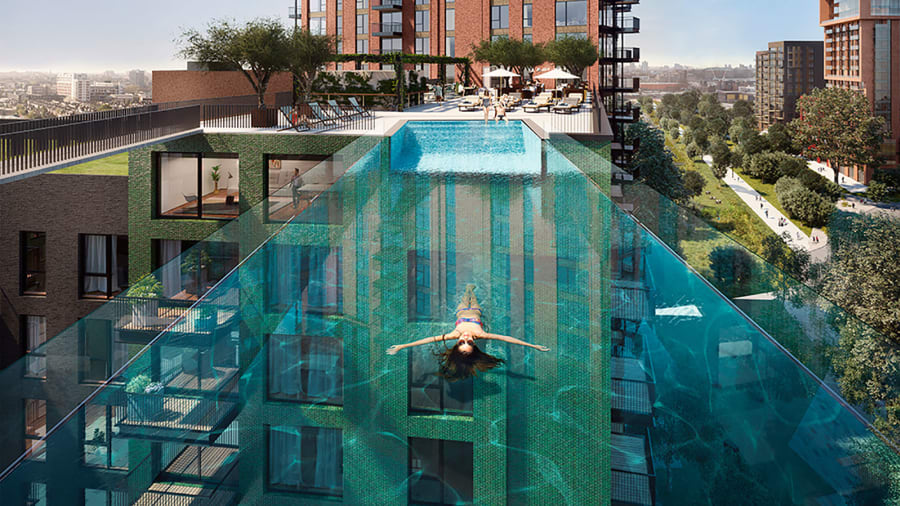 Image via CNN
The complex is located next to the US Embassy which is close to the south bank of the Thames. The lucky residents who get to swim at the pool will be able to enjoy the view of the London skyline with the London Eye and Westminster in their sights.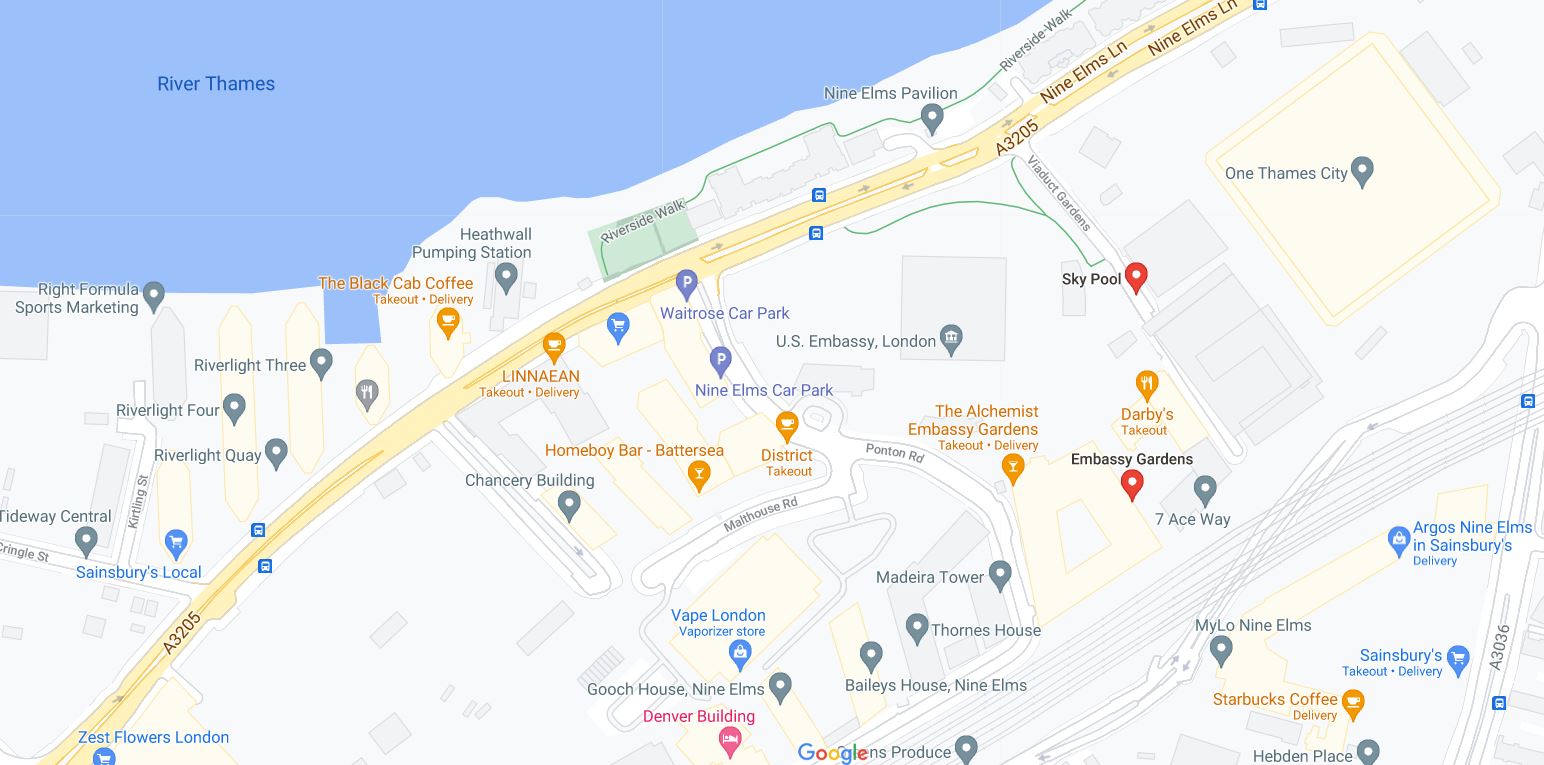 Image via Google Maps
Fun fact, the pool was manufactured in Colorado and had travelled across the Atlantic to its new home.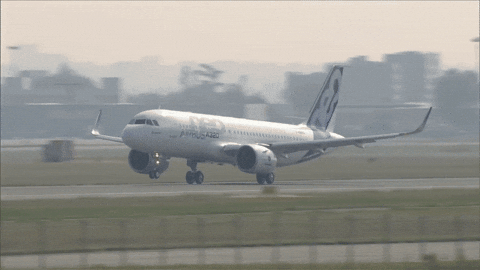 Hard to believe that the pool is 10 feet deep and the water in the pool alone reportedly weights around 375 tonnes.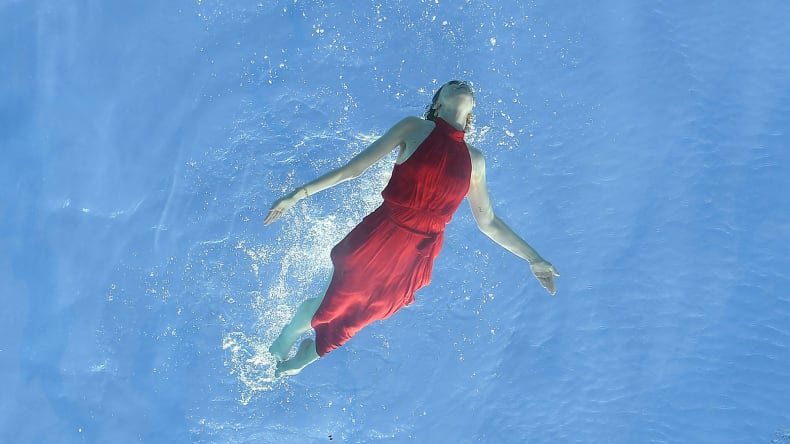 Image via CNN
The mastermind behind the pool's architecture is Arup Associates who also built the very well-known Sydney Opera House.
Since the pool is made out of acrylic, it needs to be reinforced well as it is also 10 stories up in the air. The sides are 200 millimetres thick, and the bottom is 300 millimetres thick. Added features to the pool would be a five-mode lighting system to add the "feeling of magic" to those who swim there.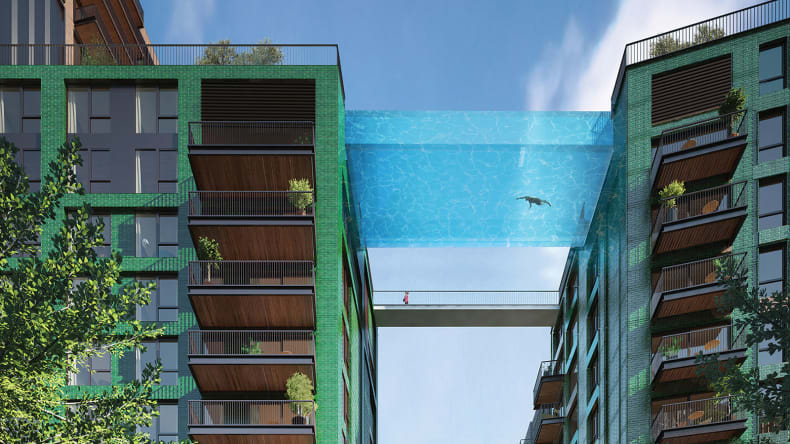 Image via CNN
"Once you swim off, you can look right down. It will be like flying," says Brian Eckersley, director of Eckersley O'Callaghan.
Consider getting yourself a unit at this prestigious neighbourhood?
It's going to cost you as the starting price for homes in Embassy Garden starts at £1,015,000 (~RM 5.78 million) for a simple two bed unit.
Well, if you're really into the pool so why not go for it?
What do you think of the idea of a fully transparent pool 10 stories up in the air? Let us know in the comments!
Credits to CNN and Social Media for the resources.

FOMO much? Follow our Facebook and Instagram for more updates.