Universiti Malaya Economics Summit (UMES)
Calling youth to join an insightful discussion and gain an exceptional understanding of various elements of the economy with "The Economics Edge, Be the Pioneers Breaking Through the Clouds"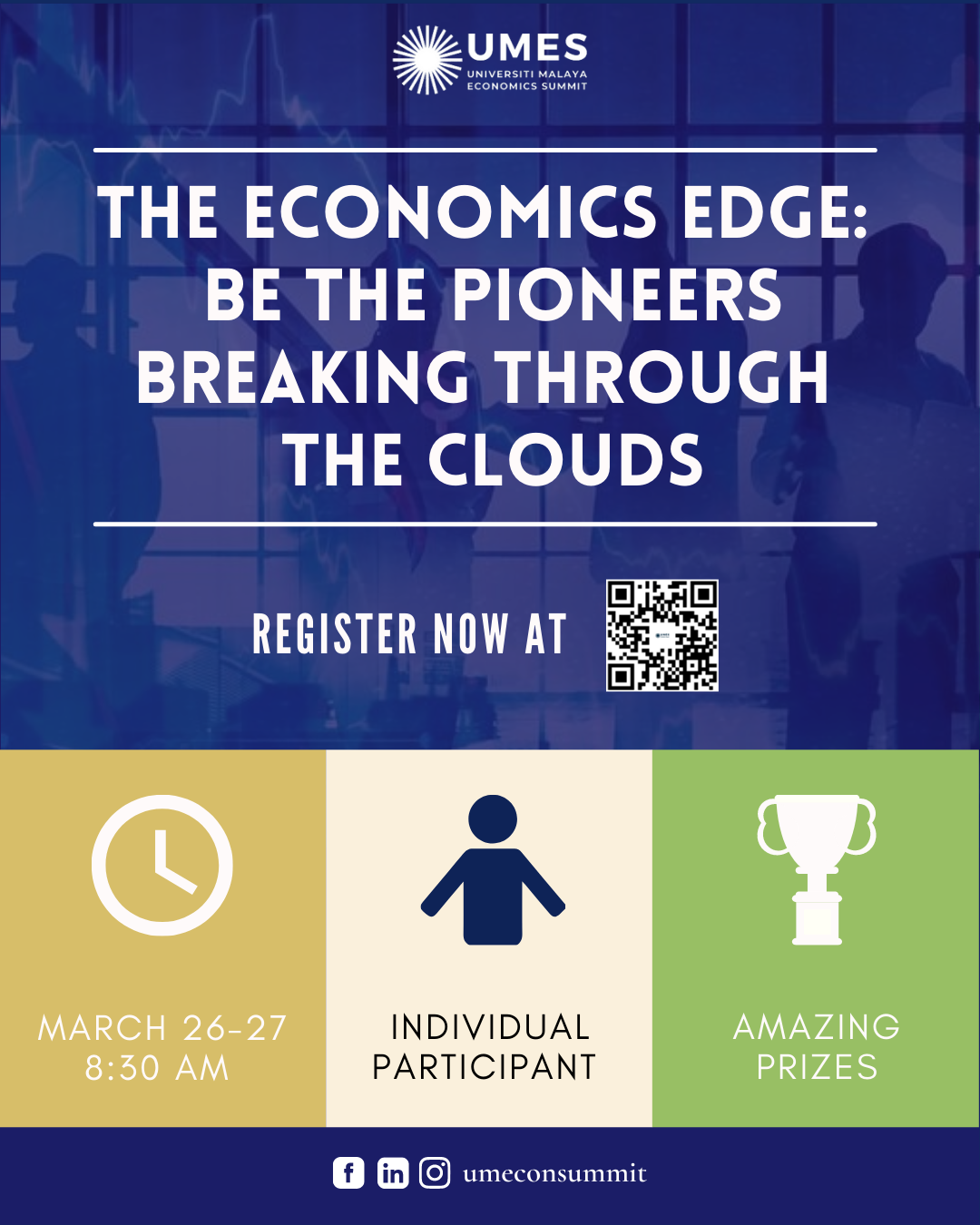 Hi everyone! We are excited to announce that UMES 2022 is now open for registration!

This year, UMES brings you a range of economic perspectives.
From analyzing the post covid economy in terms of the policies implemented and social equality to preparing you for your future, financially and intellectually. With the theme "The Economics Edge: Be the pioneers breaking through the cloud", youths are given the opportunity to grasp economics knowledge whilst developing their creative and critical thinking skills.

Sign up as a participant by clicking the link provided below or scanning the QR code from our poster! UMES 2022 will be on a group basis whereby we will be assigning you into the group to ensure fairness and eliminate biases. Oh yes! You will stand a chance to win amazing prizes too so let's get the ball rolling!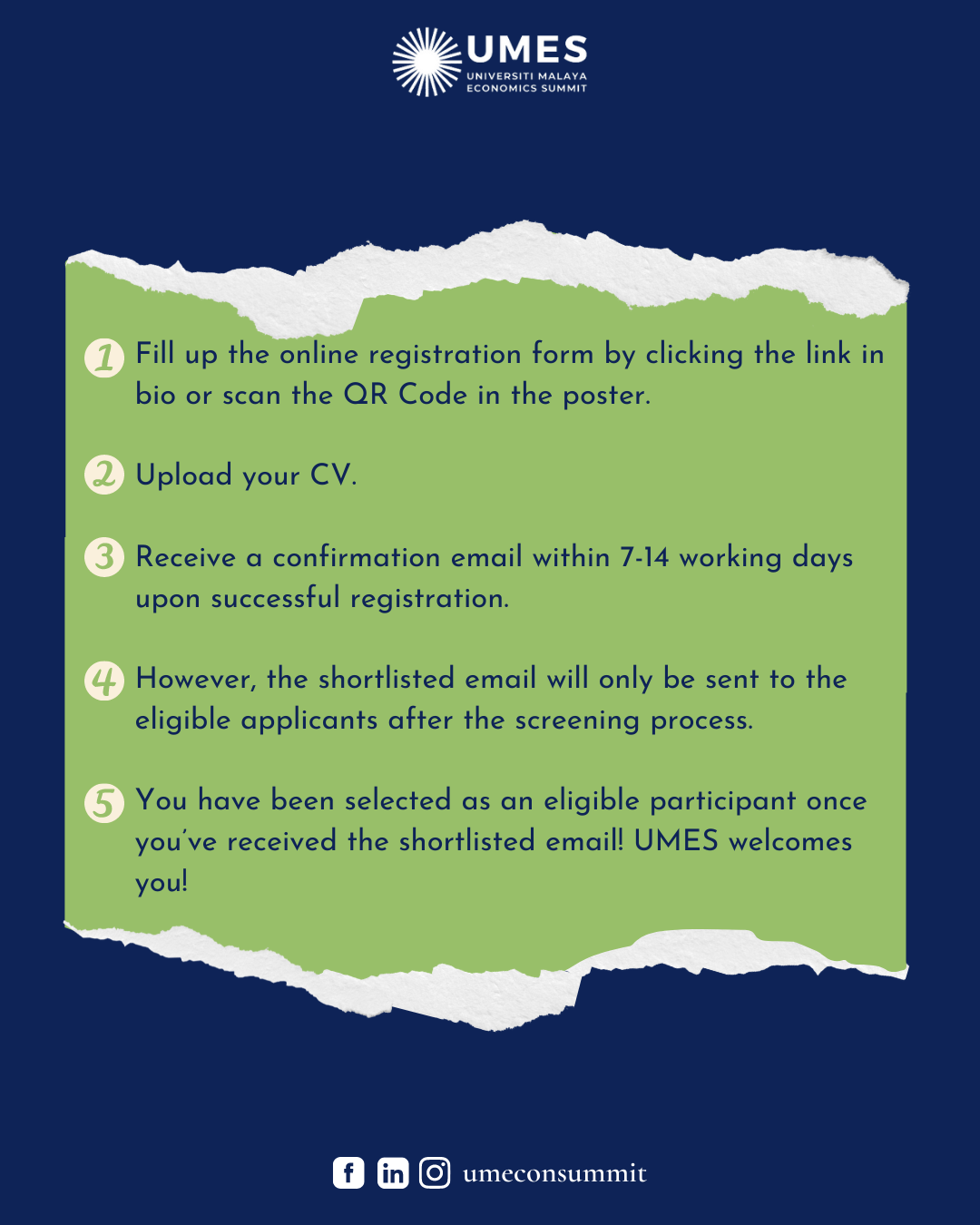 Date: 26th - 27th March 2021
Time: 8.30 am
Platform: Zoom

Feel free to check out the event booklet or more information about the event. Do take note of the TNC stated in the registration form!

Event booklet: https://drive.google.com/file/d/1cWXxj-foMSnoZ9dk645AHbNHVhYq9vV2/view?usp=sharing
Register here: https://www.jotform.com/212903668548061

Stay tuned to our social media at https://linktr.ee/umeconsummit to find out more about UMES 2022!

#umes
#umes2022
#fbe
#universitimalaya
#openregistration