Webinar Haura Talk
Four experts will come together to talk about the stories of women in the Quran.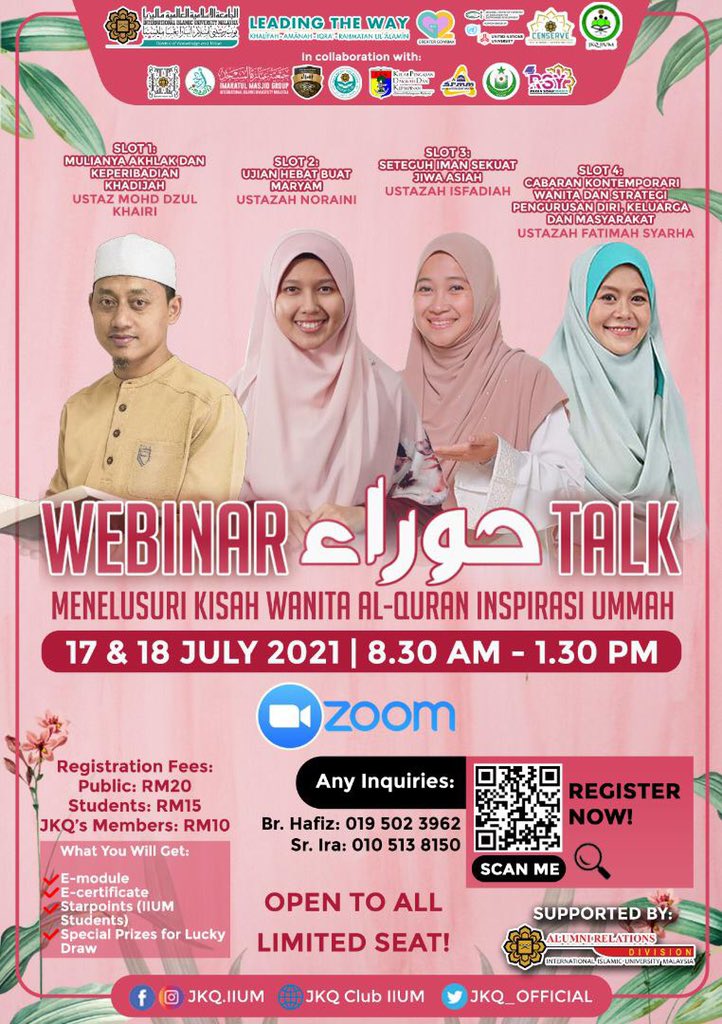 Want to know more about the stories of women told in the Quran? JKQ Club IIUM will bring you their stories that are presented with all the uniqueness and wisdom from 4 expert and outstanding speakers.
Event's details:
Date: 17 & 18 JULY 2021
Day: SATURDAY & SUNDAY
Time: 8:30 AM- 1:30 PM
Platform: ZOOM Webinar

The webinar will be conducted in 4 time slots, and is open to public!
What you will get:
🎀E-module
🎀E-certifcate
🎀Starpoint for IIUM Student
🎀Special prizes for Lucky Draw
Registration Fees:
1) Public: RM20
2) Students: RM15
3) JKQ's Club members: RM10
Seats are limited, so make register now or you'll regret it!