Colours Of Life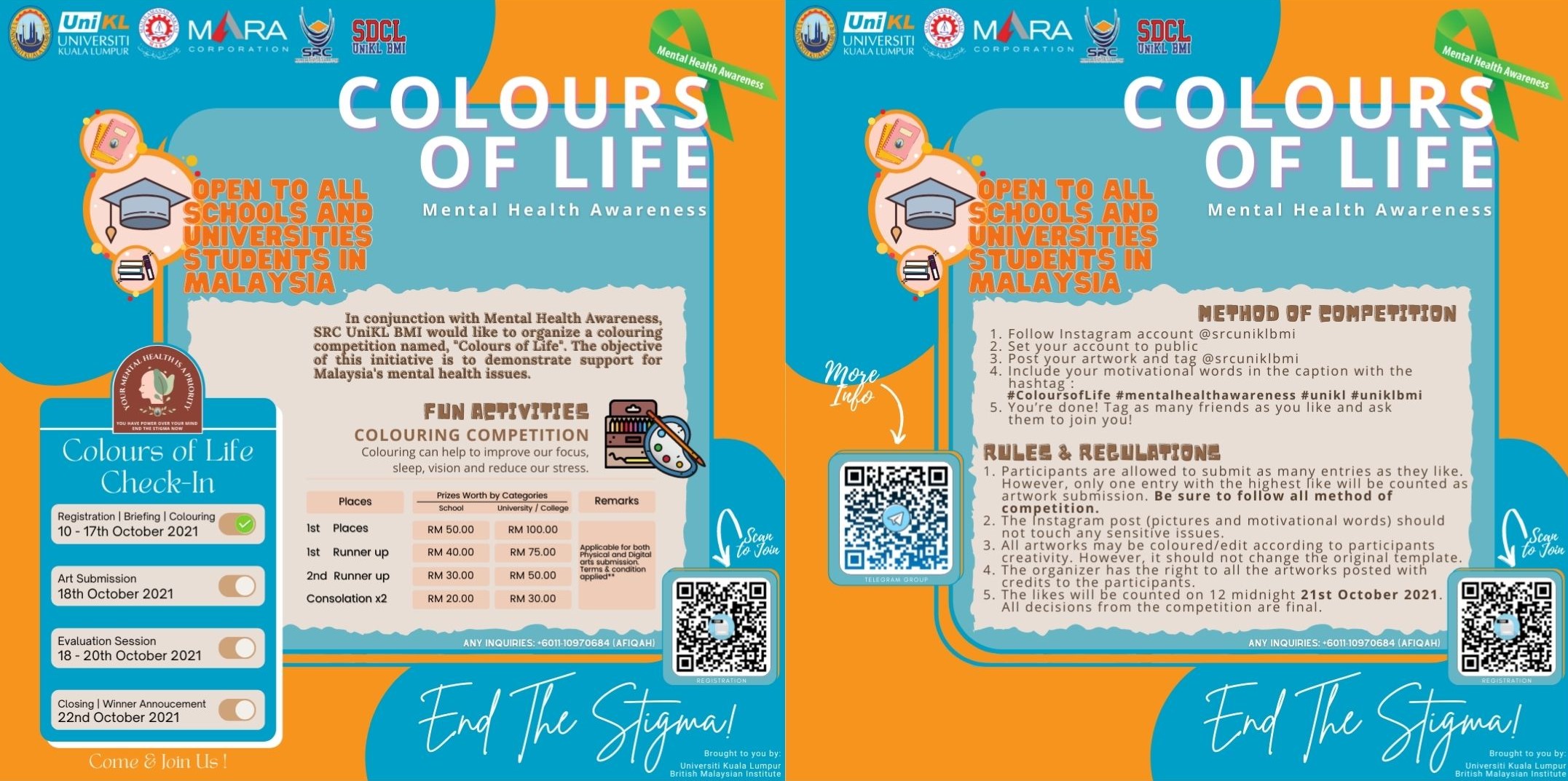 🌈 COLOURS OF LIFE 🌈
In conjunction with World Mental Health Day, Student Representative Committee, Universiti Kuala Lumpur, British Malaysian Institute will be organizing COLOURS OF LIFE to spread the awareness among students crucially. We are pleased to invite all Malaysian Students to participate in this programme. 🙌
WHAT IS COLOURS OF LIFE? 🤔
🌈 Colours of Life is a program to increase the awareness of mental health issues among Malaysians, by advocating the mental health support using medias and colourful quotes.
HOW TO PARTICIPATE? 🤔
🌈 Kindly, please join our Telegram Channel below for our registration purpose & efficient information transfer.
https://t.me/joinchat/PQadvDz_XUAzZGI1
🌈 Register the program competition thru the Google Form provided at Telegram.
🌈 Please read & follow the instruction given. ‼️
🌈 Colouring competition by using the digital templates from the Telegram.
➡️ Registration, Colouring & Submission Date: 10 OCTOBER - 18 OCTOBER 2021 📍
📍 ECERT PROVIDED TO ALL PARTICIPANTS 😍
For any inquiries, feel free to contact: ⬇️
📞 Afiqah : https://wa.link/10s657
📞 Badrul : https://wa.link/sy65ru